Payphone numbers and pictures
DISCLAIMER
The content within this section is for informational and entertainment purposes only. Only legal informations, such as payphone numbers and pictures, are uploaded here. Abuse or unauthorized access of the systems spoken about in this site may get you in trouble with local and/or national law enforcement. By reading this, you agree not to try any of this. I decline all responsability for your actions and I don't encourage you to do anything illegal.
Please, consider this section semi-active and not updated on a regular basis. Most of the numbers has been located by myself, but your contributions are always welcome here...
HOW IT WORKS?
Choose the right area code section below, then use "CTRL+F" to search by phone numbers or location.
Most phones numbers are assigned to a Nortel Millennium Universal (yellow card reader) payphone. This is the most frequent model found in North America and exceptions will be noted, if applicable.
PAYPHONE NUMBERS LIST (SORTED BY AREA CODE)
204 (Manitoba)
207 (Maine)
210 (Texas)
212 (New York,NY)
214 (Dallas,Texas)
215 (Philadelphia, Penn.)
218 (Minnesota)
219 (NW Indiana)
225 (Louisiana)
250 (British Columbia)
251 (Alabama)
262 (Waukesha,Wis.)
306 (Saskatchewan)
312 (Chicago, Illinois)
313 (Detroit, Michigan)
316 (Kansas)
317 (Ipls, Indiana)
320 (Minnesota)
330 (Cleveland, Ohio)
336 (North Carolina)
337 (Louisiana)
340 (US Virgin Islands)
401 (Rhode Island)
403 (Southern Alberta)
404 (Atlanta,GA)
405 (Oklahoma)
406 (Montana)
409 (Texas)
412 (Pittsburgh, Penn.)
413 (Western Mass.)
414 (Milwaukee,Wis.)
415 (San Francisco, CA)
416 (Toronto, Ontario)
418 (Eastern Quebec)
419 (Western Ohio)
434 (Virginia)
450 (SW Quebec)
479 (Arkansas)
501 (Arkansas)
506 (New Brunswick)
508 (Eastern Mass.)
513 (Cincinnati, Ohio)
514 (Montreal, Quebec)
517 (Michigan)
518 (New York)
519 (Southern Ontario)
540 (Virginia)
563 (Eastern Iowa)
603 (New Hampshire)
604 (Lwr Mainland,BC)
607 (Binghamton, NY)
608 (Wisconsin)
612 (Minneapolis, Minn.)
613 (Eastern Ontario)
615 (Nashville, Tenn.)
616 (Western Michigan)
617 (Boston, Mass.)
620 (Kansas)
651 (St.Paul, Minn.)
701 (North Dakota)
704 (North Carolina)
705 (Northern Ontario)
713 (Houston,Texas)
715 (Wisconsin)
717 (Central Penn.)
724 (Western Penn.)
731 (Tennessee)
734 (Michigan)
763 (Minnesota)
773 (Chicago, Illinois)
778 (Lwr Mainland,BC)
780 (Northern Alberta)
785 (Kansas)
787 (Puerto Rico)
802 (Vermont)
804 (Virginia)
807 (NW Ontario)
808 (Hawaii)
810 (Michigan)
814 (Eastern Penn.)
816 (NW Missouri)
819 (Quebec)
845 (New York)
847 (Chicago, Illinois)
860 (Hartford, Conn.)
864 (South Carolina)
865 (Eastern Tenn.)
867 (Top of the world)
901 (Western Tenn.)
902 (N. Scotia and PEI)
905 (Ontario)
907 (Alaska)
919 (North Carolina)
937 (SW Ohio)
952 (Minnesota)
956 (Texas)
978 (Northern Mass.)
PAYPHONE PICTURES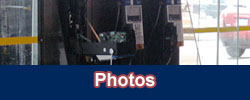 CENTRAL OFFICE PICTURES
Central Office (Section)